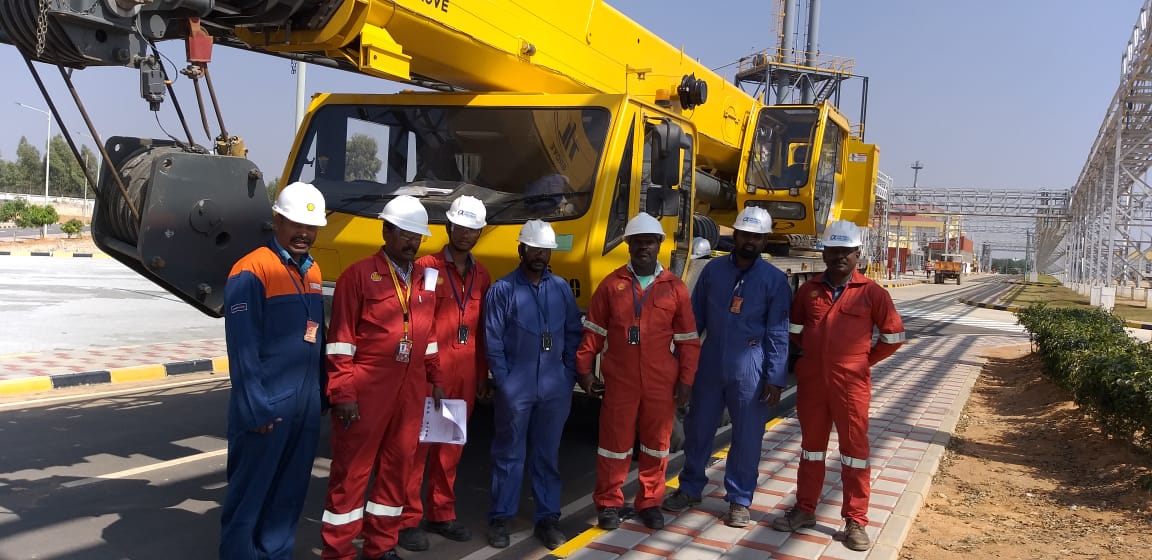 Alpha Crane & Forklifts  Rental is your full service lifting specialist. We offer a variety of services needed for homebuilders, contractors and subcontractors to get the job done right, on time and on budget. As a family-owned business with over 35 years of experience, you can be sure our friendly, efficient and well-trained staff will treat you like one of our own.
Why Alpha Crane & Forklifts ?
Alpha Crane  & Forklifts  is a company that has serviced the Indian construction industry for over 35 years. Since the company's foundation in 1987 it has amassed a huge amount of experience and acknowledgement within the industry. Locally it is well known and has always been greatly appreciated for the work it has accomplished in the many years. With nearly five Decade of experience, we know our customers want options. Express Crane Service offers you the exact services you need to ensure your project is completed on time, on budget, and in the safest manner possible.
"We are the pioneers in introducing the First Hydraulic Telescopic Crane in the Indian Crane rental market in 1992 & currently among the top leading crane rental companies in the country"
We operate a young fleet of 25 cranes with capacities ranging from 30 tons to 500 tones. In over 35 years of service in India, our proficient workforce teamed with world class cranes rented at extremely competitive prices has had the privilege of servicing multiple industrial sectors including Cement companies, Petrochemical refineries, Wind Mill Industries, Power Plants.
We participate not only at the docks but also in major and prestigious projects all over the country. In order to meet various types of job-work at the sites our company is well equipped with various types of truck mounted lattice cranes, crawler cranes, telescopic cranes and other material handling equipment.
Safety First
People are our most valuable asset and their safety takes precedence over everything. Every effort is made to ensure the safety of our staff and clients. We never compromise.
Quality of Service
We will always deliver the highest quality of service, Express crane Service is recognized by all of our major clients for providing Zero breakdown service at major projects.
Innovation
The company is constantly investigating new technologies and products so that we can provide our customers with the highest quality service  and more over we came across with 3D lifting plan execution to show our client before start the works. We are very proud to say that we are pioneer company in Bangalore  who is started 3D lifting  plan.
We Provide the Best Service in Industry​
We Lift Ourselves To Reach Customers'
Increasing Heights Of Expectations